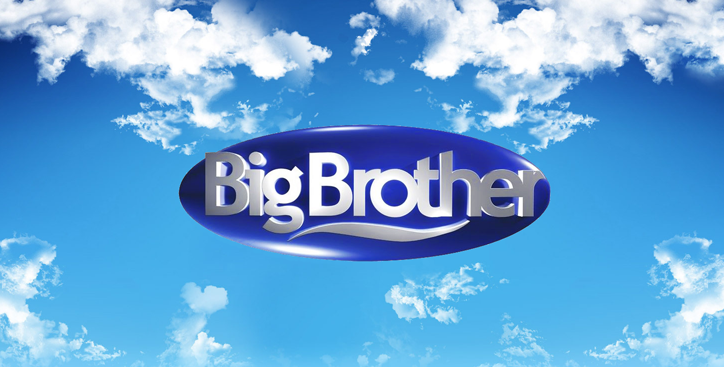 On Wednesday, US time, the American version of Big Brother will have its season finale where a winner will emerge among the last three housemates standing. But before that happens, there will be one more challenge that will play out on live television which will determine the two finalists as well as the last evictee of the season who will join eight more fellow evictees in the Jury of Nine whose task is to crown the winner of Season 18.
Now, where does the season stands with 17 other past seasons? I don't think I can give a clear answer to that, having only watched BBUS for five years since Big Brother 14. But if I  were to compare the season from when I started following the show, I'd say it's right up in my top 3 alongside BB14 and BB17. BB15 was spoiled by controversies although gameplay-wise, it was one of the most cunning I've seen, courtesy of that season's winner Andy. BB16 was a frustrating season, not because of so-called
"fan-fave" twist that was The Battle of the Block (BOTB) but for the unwillingness of much of the cast to take control of their destiny, instead opting for "going with the house", resulting with succeeding weeks of near-unanimous votes every eviction night until puppet master Derrick came out on top.
BB17 and BB18 will, unfortunately, become very underrated for as much as the general consensus of the fandom for these two are concerned.
Having watched a boatload of BB's for the past couple of years, comparing notes and seeing where each version's strengths and weakness lie, I can tell that the US version doesn't get a lot of love these days because of how highly edited and seemingly scripted their highlight shows have been in recent seasons (but so are other BB's)). However, the live feeds (which I don't have access to) is still an aspect of the original BB game that consistently tells a different story, giving a far deviating perspective from what is being broadcast on local terrestrial television, not just the usual cussing and captured moments of exposed bodyparts seen and heard online.
At the moment, rumors of "predetermined winner" have made their rounds again this year. If you ask me, if there has been a predetermined winner all this time for BB18, it would have been front-page reality TV news by now as an expose made by someone strongly connected with the show's production. So far, this season have not proven anything that such is even possible, considering how the likes of Frank, Tiffany and Paulie were considered as "production favorites" from these same people coming up with these theories, even speculating that the twists introduced this year to keep them around for a long time (they didn't).
And now, the focus is on Nicole being supposedly "The One" this time. Hmmm…So much for being "predetermined".
Now, the past two weeks, BB18 fans have gone crazy over talks of a pre-game alliance between Nicole and James (not me). Considering they are veterans of the game who already have met at some point before being cast again to play this year, it's really not a big deal.
Now, I know, upon reading spoilers, that these two have been offering each other money if ever one of them wins. Surely, CBS and Endemol-Shine have plans in place knowing that whatever James and Nicole are planning on doing if ever one of them wins is bordering on illegal and will get told off again once they leave the house this week.
Now the season may have it's ups and downs but it was never short of gameplay as different forces vie for control each and every week, with alliances forming and crumbling like a rotating hat trick, as betrayals and deceptions exposed, frontrunners becoming victims of their own doing, and the unlikeliest of housemates without prior knowledge of the game became as master of the craft.
It should be noted that there is more than one approach in playing Big Brother. Whether it is from playing hard and strong in competitions, establishing relationships that can get you further or laying low for much of the season before eventually surfacing out from the shadows to take out any remaining prey, they are still strategies that can make or break your life in this game.
A lot of fans online seem to dislike Nicole for supposedly having slept her way through much of BB18, clinging on to her showmance for protection. But we should give credit where credit is due because once it came down to a good few people remaining in the house, she was able to create opportunities for her and Cory where no matter what, at least one of them will make it to the end.
I like Nicole's underdog narrative in BB16 where she was overwhelmed by the powerful house-majority alliance led by Derrick before eventually sent off to jury. Nicole this year is more cunning and Michelle calling her a "snake" is probably a good adjective to describe her gameplay because she really did improve, even if people aren't fans of her gameplay.
Paul was not my immediate favorite from the get-go, unlike last year where I was rooting hard for Steve even from the day the BB17 cast list was released. Paul came in very strong and annoying, much of it is probably due to the rocker-archetype he was cast for. Eventually, he did cime around, chilled out a bit, overcame the odds of being a "recruit", learned the ropes in a short amount of time, and made moves that allowed him to get to where he is now.
The highlight of his game would probably be him breaking away from the all-male alliance he formed with Paulie Calafiore a week after its formation. He knew, after learning some vital information about his ally (as well as seeing the guy's nastier side), that he has to cut him loose. Being instrumental behind Paulie's eventualy eviction is what really won me over and now it would be a shame if he doesn't take the win.
James (not me) is a head scratcher. While hem, is no doubt, likeable. The way he has played the game this year is flawed. Supposedly, he is in it to win America's Favorite Houseguest, the US equivalent of the public vote to win in most other BB versions so his aim is not much of the big prize himself but for the one thing he knows he can definitely be able to get his hands on.
Let's look at things this way: James is raising his kids so it'd be understandable that AFH/AFP was the only thing that he'd be able to win for them at this point but such a prize is only a fifth of the amount that ACTUAL money at stake, which is half a million US dollars. I don't think at this point that there's not much he can do to get in the end and use his likeabilty to get jury to vote his way (based on recent spoilers from feeds).
The jury, composed at the moment of: Bridgette, Da'Vonne, Zakiyah, Paulie, Michelle, Natalie, Victor and Cory, will have a hard time picking who they want to win. If Paul and Nicole become finalists, I can see the vote being split among them. This will definitely gonna come down to "Who played the better game?". Nicole can argue that for all but one week, she was never nominated for eviction, won competitions when she needed to to secure her survival, and made moves that allowed her to go to the end, which she did. Paul meanwhile can argue that he has been a frequent eviction nominee, be it as a target or a pawn, fought hard to stay in this game, aligned with the right people and made moves that allow him to take out significant threats (a.k.a. Paulie) to improve his chances of reaching the end.
James sitting next to Nicole could be disastrous to her, if her fears of a bitter jury turn out to be true. But, one of the people she screwed over, Da'Vonne, is willing to allocate her vote for Nicole to win as she recognizes the merits of the latter's game. That, and the realization that a woman may have a strong shot at the win this year, and possibly even win against a man sitted next to her is a very tempting opportunity the mostly-female jury will probably not allow to let it pass.
And this is why I love this season, we probably are getting what we want without even realizing it. My money's on Paul but I'll be happy for Nicole to win if the two of them reaches the end together, or at least one of them are.
What do you guys think of who will win? And what are your thoughts on the season over-all?
---
I'll leave you guys now with a now classic gif moment from this season's Big Brother Philippines.